Go to your Backup Service portal using your web browser.  You will find your device URL in your service agreement.
At the sign in page, click on the  

  button at the top right corner of the page to download the backup client software agent.  Every computer to be backup to our service requires it.  You will find versions for Windows, OS X and Linux.
Once installed, launch the client and enter the required information.  The Remote Server URL is your Backup Service portal, don't forget to use https:// before it.  Then enter your provided Login Email, your user name and provided password.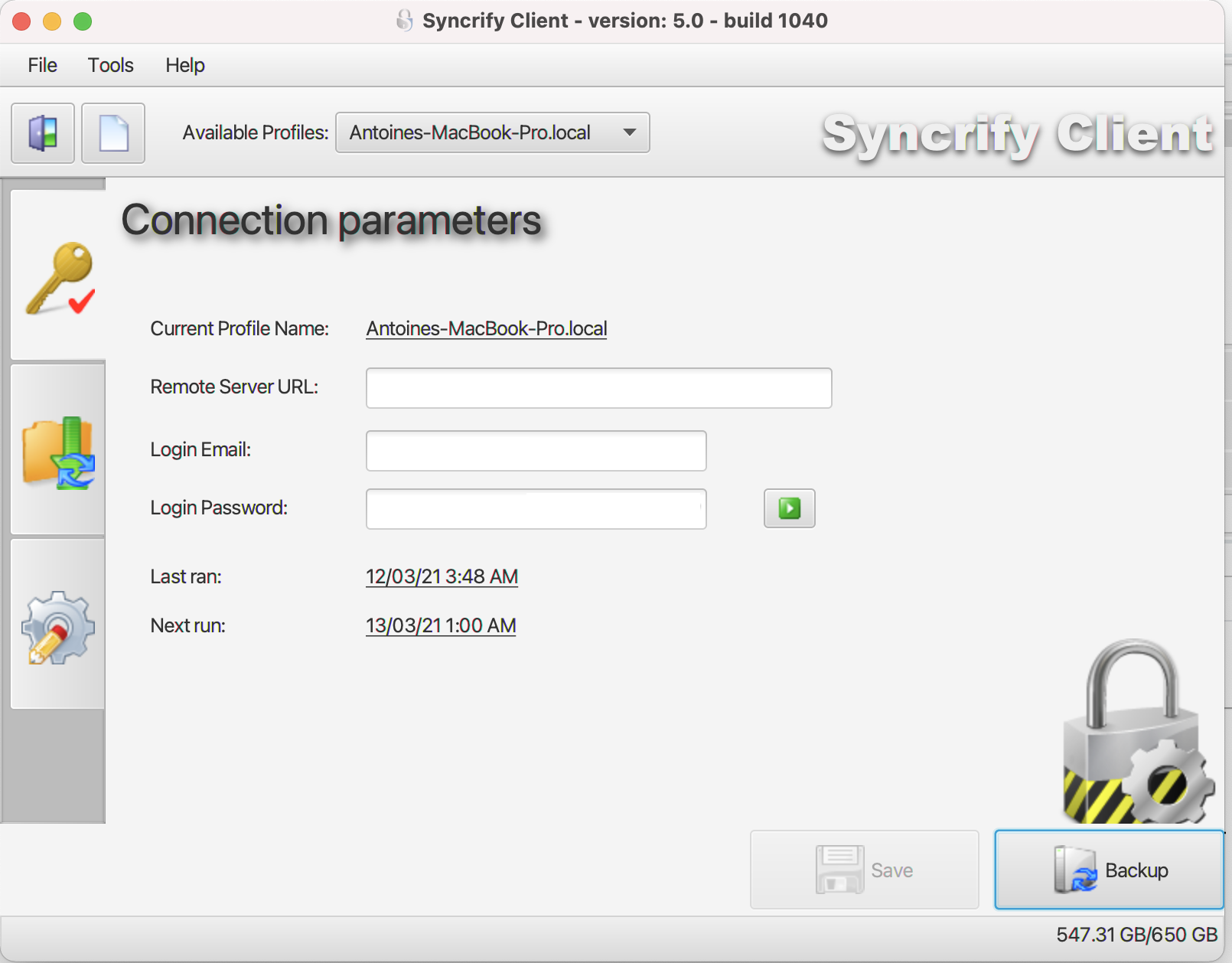 Verify that your information is correct by pressing the 

 button.  Your should see green check marks beside your Login Email and password.
Set your back up schedule using the other panels.